With the holiday season already here, I thought I'd share (again) how I make gift bags for my family and friends. They're super-easy to make (if you have a sewing machine), and can be used over and over again. Plus they'd be great for plane flights, as you can tuck it into a suitcase and keep the gift accessible for security searches. It's only a matter of putting the gift inside of the bag, and pulling the drawstring when you're ready to "wrap".
First, I start by cutting out the amount of fabric I need for the bag (big rectangle), turning it right sides together, and sewing 3 of the 4 sides together, leaving the top open. I leave 1 1/2 inch of one of the seams open at the top. You'll see why as I continue.
Next, I fold back the seam above the opening, and sew it like this:
Now, all I need to do is fold back about 3/4 inches at the top and sew 1/4 inch from the raw edge, to form a casing for the draw string. The last step makes a nice finished edge for the casing opening.
Now I use ribbon (that I bought on clearance Dec.26th, along with the Christmas fabric) to thread through the casing.
Secure them with a knot or bead, add a gift tag, then you're ready to go! I've been using my bags for many years, and can't remember the last time I bought gift wrap. They fold and store easily with all of the Christmas decorations.
Don't forget that you can also wrap gifts with other handmade items, like pillowcases and tote bags:
Also, if you just have a big chunk of fabric, the Japanese art of
Furoshiki
is a great way to use fabric to wrap gifts. I especially like this method for my family and friends who like to sew!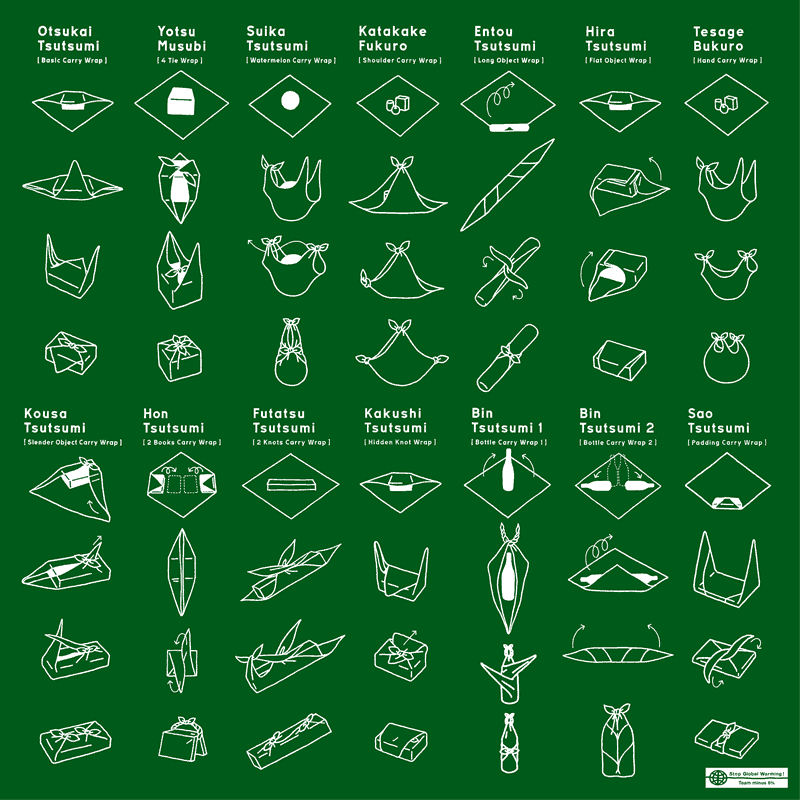 The above picture is from
this
website.
I also try to remember that gifts don't have to be material things. Skip the wrapping entirely by taking your loved one out to a local restaurant, donating to a charity in their name, giving a magazine / ezine subscription, signing them up for a class at a local art center gym, or recreation department or give the gift of time, or skills that they may need.